Welcome to Old Spruce Tavern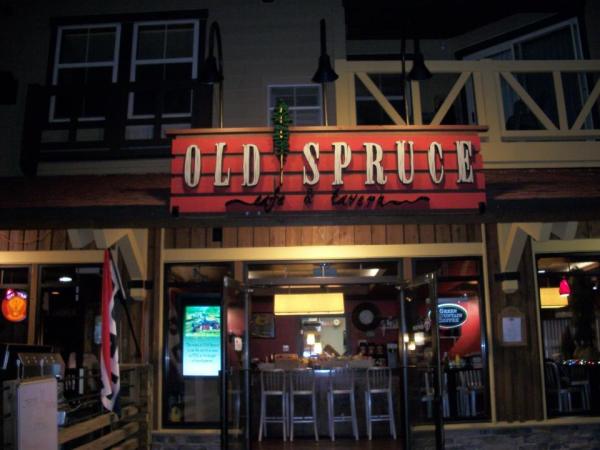 Privately owned and operated.

Since opening in 2010, Old Spruce Tavern has become a favorite of locals and resort guests. Our hometown-bar atmosphere and friendly staff make everyone feel welcome.

Great Food & Great Beer
Old Spruce offers a simple yet unique menu. House-made soups, crisp salads and delicious sandwiches make a great lunch or a light dinner.
Our beer selection may be what we are most well known for- over 50 bottles and cans and 3 rotating West Virginia craft brews on tap.